The choice of topics for persuasive essays is frequently like a shot in the dark. As if playing a guessing game, you can only surmise what topic will make your instructors say "wow" and give you an excellent mark.
We will write a
custom essay specifically for you
for only
$12.00
$10.20/page
568

certified writers online
However, it doesn't necessarily have to be like this.
In this list of 25 persuasive essay topics, you might find interesting ideas for you to make the writing process exciting and your essays truly convincing.
A persuasive essay topic on innovations
The ban on cell phones in schools does not stop cheating, because students have plenty of alternative, even more convenient methods to cheat.

Surfing the web at work can enhance employees' productivity.

The growing popularity of e-books does not mean that printed books are dead.

Strict age limits are absolutely necessary for Facebook and other social networking sites.

Time spent playing computer games can be advantageous for children's development, but the games should be chosen correctly.
A persuasive essay topic on college life
Students should not go to college if they do not see any sense in it, and parents should not force them.

Participation in sports and other extracurricular activities should be mandatory at colleges.

Students should have free WI-FI in the classroom.

Students should be informed on the risks of college life before their first day of study.

Homesickness is common to all students, no matter whether they admit it or not.
A persuasive essay topic on movies
"Constantly talking isn't necessarily communicating" is a quote from the movie The Eternal Sunshine of the Spotless Mind. Is it true?

Finding Nemo is a spectacular movie, which does not seem factory-made at all.

The movie Kill Bill is interesting mainly because of the style chosen by Tarantino as the movie director, but not because of the plot lines.

The movie Brokeback Mountain is a beautiful romantic drama, which cannot be interpreted as a gay-cowboy story only.

The violent scene of giving birth to a baby was the most powerful part of Breaking Dawn, Part I.
A persuasive essay topic on literature and art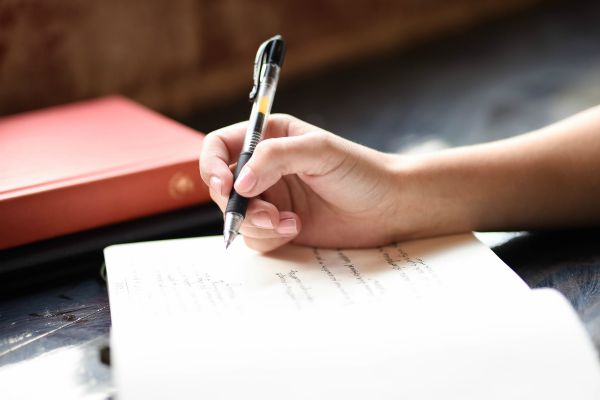 Advertising is the secret of the success of the world's best-seller The Alchemist by Paulo Coelho.

Digital painting, which does not require using traditional techniques and materials, can be regarded as art.

Future generations might have serious difficulties understanding Shakespeare's sonnets because of the evolution of the language.

Different sorts of music, associated with various feelings and memories, can have a dramatic impact upon a person's mood.

The famous theft of the Mona Lisa from the Louvre is an act of patriotism, rather than one of vandalism.
A persuasive essay topic on business
Being passionate about what you are doing is one of the main secrets of business success.

Brand marketing is equally important for giant companies and small businesses.

McDonald's advertising strategies have a negative impact on teenagers' understanding of healthy habits.

"Think like your customers think" is the best advice for companies to develop effective marketing strategies.

The choice of the motif of happiness as one of the central themes for Coca Cola ads is a strong reason for the popularity of the brand.
By selecting any topic from this list of persuasive essay topics, you will maximize your chances for success. As you see, all these topics for persuasive essays are based on debatable questions, but you will easily choose a stance and find arguments to defend it. You are welcome to use these persuasive essay ideas every time you need to find a worthy topic for your papers or speeches.