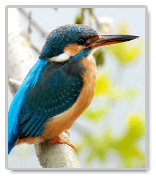 Have you never prepared something like a naturalistic observation essay before? Then, we are sure this will be one of the most exciting tasks ever received from your teacher.

First, let us explain you what naturalistic observation is all about and then provide tips for writing naturalistic observation essays.

In a few words, naturalistic observation is just another tool used to get new knowledge or expand knowledge you already have on certain phenomena. Naturalistic observation means observing something (a phenomenon, a human, or biological species) in its natural setting, and this is what you will actually have to do to prepare your naturalistic observation essay.

By the way, many documentary films that you can watch on Discovery or other channels are based on naturalistic observation. For instance, a hidden camera that is watching animals or people's behavior is what naturalistic observation is all about.

Now, what about your naturalistic observation essay? What should you do to get it done?

Naturalistic observation essays: what to observe

Sure, it is unnecessary to hide somewhere with a camera to watch the nightlife of a badger and then write your naturalistic observation essay, although if you have time and patience, you can do it.

The good thing about writing naturalistic observation essays is that you can watch any phenomenon or anything that interests you. For instance, you can watch people standing in a line and observe their behavior. Or, watch your peers when a lesson is almost over. Some of them hurry to close books; others show patience and wait until a teacher lets them go. In other words, many pretty ordinary things around you can be brilliant topics to disclose in naturalistic observation essays.